Senior living is a great option when it's time to retire, and you're ready to move into a brand new community with like-minded neighbors. Senior living is the evolution of housing for older adults to help assist the transition into a new stage of life.
The rise of dedicated communities offers a safe and comfortable environment for seniors.
Let's explore the world of senior living, including some of the different lifestyles and benefits.
Senior Living Process
Aging is all about adaptation and change—your future housing plans are important in ensuring your comfort comes first. Your search for senior housing could be from a medical necessity or just the desire for a lifestyle change for you or your loved one.
Finding the right lifestyle for you or your loved one can be challenging and depends on specific needs. Many factors go into the decision to commit to senior living.
Let's take a look at some of the lifestyle options available.
Independent Living
Independent living is a relaxed step-back approach to caregiving and senior living. This lifestyle is all about maintaining control of your daily life. You'll no longer have to worry about household chores and can instead spend time on new hobbies that you may want to pursue.
Some factors to keep in mind if you're considering independent living:
Has maintaining your current home become an issue?
How difficult is it to get around in your current community?
How is your health, and would moving to an independent living community benefit you?
Independent living is about maximizing your time and focusing on any new opportunities or hobbies.
The independent living lifestyle may be for you if:
You're looking to get assistance with tiring tasks like housekeeping.
You're looking for a strong sense of community and belonging.
Your free time is valuable, and you want to do more of what you enjoy.
You value convenience and want to inject more of that into your lifestyle.
Your free time is essential in senior living, and independent living is a great option to maximize that.
Assisted Living
Assisted living is a lifestyle option that allows for your independence while also getting assistance with some of the activities for daily living.
These activities can include things like:
Cooking meals
Getting to the bathroom late at night
Keeping your home clean
Traveling to appointments
Assisted living can be a good choice if you require more personal care services.
By focusing on wellness while maintaining a level of independence, assisted living may be for you if:
It's becoming harder to maintain your hygiene.
You're finding it difficult to go shopping on your own.
You're having trouble remembering where you have put things.
Moving around by yourself has become more difficult.
As a lifestyle option, assisted living can provide a dedicated caregiver to assist in all facets of life.
Memory Care
Memory care is a senior living lifestyle option for when it becomes difficult for your loved one to live on their own. Medical conditions like dementia or Alzheimer's can make it difficult for your loved one to be independent.
Some of the assistance services you can expect for your loved one include:
Eating
Dressing
Bathing
Medication delivery and management
Mobility
Knowing when it's time to seek memory care can sometimes be difficult. Memory care may be a good option for your loved one if:
Memory or cognitive impairments are making living alone difficult.
Your loved one has health risks they can't manage on their own.
Your loved one's needs go beyond their primary caregiver's abilities.
Your loved one's quality of life would improve under the memory care lifestyle.
With 24-hour support, memory care is a safe and secure option for your loved one to live a tranquil and comfortable lifestyle.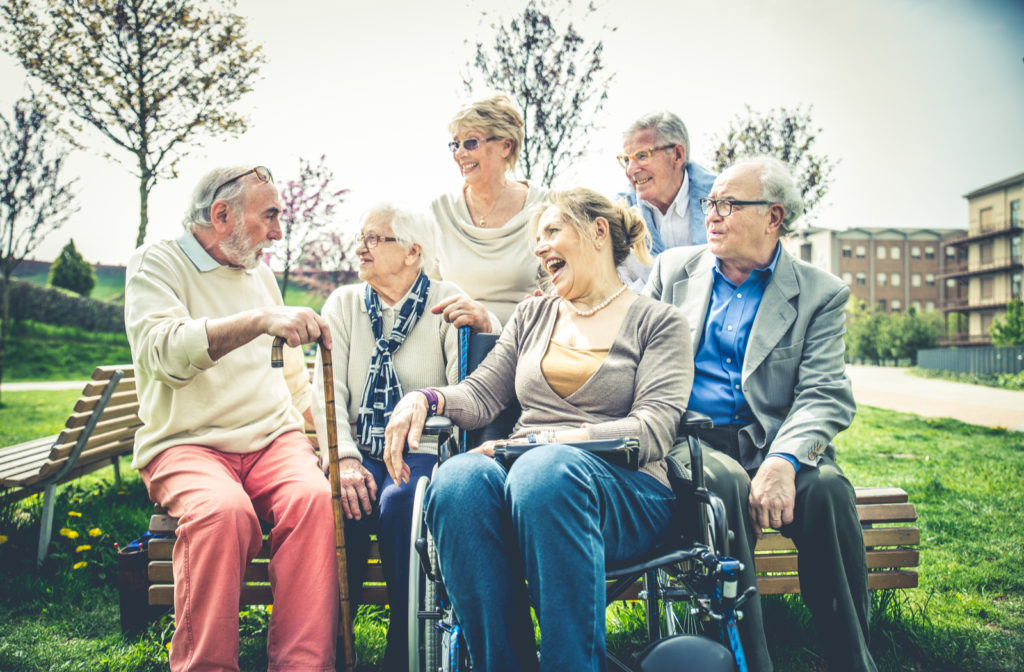 Adjusting to Senior Living
Senior living is about cultivating a supportive environment—transitioning to a new stage in life can be difficult. Whether it's for you or choosing a community for your loved one, comfort and quality are essential.
The adjustment to senior living means leaving a place of familiarity, which can be difficult for anyone. Having the ability to socialize and grow your social circle with other people in the same walk of life as you is another aspect of senior living.
Every person is unique and has their own set of values, beliefs, ideas, and ways of doing things. Your senior living team will work to ensure all your needs and concerns are met.
Moving Forward With Senior Living
Moving into a new stage of life is never easy, and the adjustment period can be draining and a cause of stress. Being able to customize and cater your new living situation to your needs and wants is something senior living can provide.
Get in contact with professionals who can assist you with the transition if you or your loved ones are considering the transition to senior living.