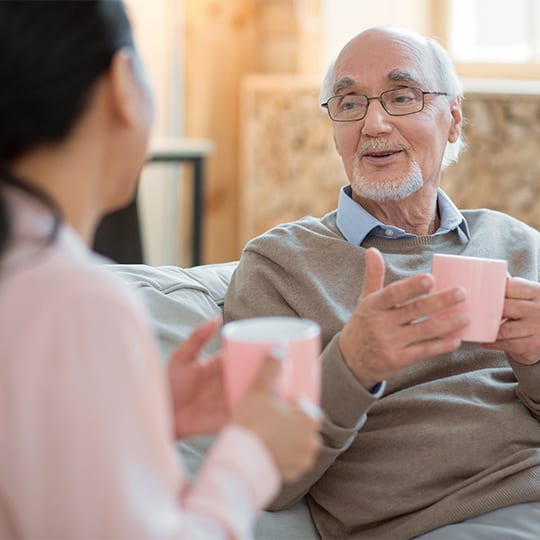 We're Here to Provide
We want to make your living experience one that reaches and exceeds the highest expectations. By offering a range of services dedicated to each of our residents' wellness and comfort, we can ensure a life full of ease, comfort, and quiet tranquility.
Interested in joining our community? Please schedule a tour with our team today.
Featured Community Services
Inspire Wellness for Life
Our Inspire Wellness for Life program is designed to address the "whole-person" and improve you or your loved one's quality of life. The program focuses on 7 distinct dimensions of wellness, including:
Physical: Choosing to live a healthy and active lifestyle
Spiritual: Living with meaning and purpose
Social: Interacting daily with friends, family, and the community
Emotional: Recognizing and accepting feelings
Intellectual: Following creative pursuits and inspiration
Vocational: Expressing yourself through your talents and passions
Environmental: Respecting and caring for your surroundings
This program is designed to improve cognition, decrease pain, reduce falls, and alleviate symptoms of depression.
Enriching Connections Dementia Certification
Enriching Connections is our dementia and Alzheimers focused staff-training program. It's designed to equip our staff with the tools to help our residents with memory or cognitive dysfunctions live their best lives.
Staff who complete this program will learn:
Relationships & Community: Every individual is invited to belong.
Commitment: Our team is committed to providing every resident with personalized care.
Certification & Training: All management and memory care staff are certified in dementia care by the Alzheimer's Association, in addition to other dementia training.
Services: Families can make the right choices for their loved ones with the help of our nursing staff.
Meaningful Life & Engagement: Inspire Wellness for Life is our core program philosophy that promotes the best quality of life for every resident.
Environment: We make continuous improvements so our community remains dementia-friendly.
Accountability: We are always monitoring processes, plans, and culture to maintain our high standards of care.
Respite & Recovery is the perfect program for those looking for short 7 to 60-day stays in our community while recovering from surgery or injury. This program includes:
A furnished apartment
All utilities, except phone
3 chef-prepared meals a day
Housekeeping
An emergency response team
Group activities
24-hour on-campus staff
Continuous wellness checks
Assistance for personal cares like bathing, dressing, toileting, grooming, eating, and moving
Medication administration
Nurse supervision and monitoring from a trained staff member
Hospice care is focused on providing quality, person-focused care for residents with advanced illnesses. We partner with the best local hospice services to ensure our residents are comfortable and provided for during their final stages of life.
We want the best for all of our residents. That's why we partner with physicians to provide onsite primary care. Visiting physicians allow you to get the medical care you need from the comfort and security of your own home.
Our Enhanced Care program gives the support needed to our residents who require an enhanced level of care. Through extra-attentive staff, devices, and daily monitoring, residents experience all the comforts of home with the 24/7 care they may require.
Our Enhanced Care services include:
Advanced respiratory services: Oxygen management, nebulizers, CPAPs, and BiPAPs.
Enhanced medication management: Sliding scale insulin, coordinating lab results, overseeing medication changes, and adjustments.
Altered diets: Including pureed and mechanical soft diets.
Mobility assistance: Using mechanical assistive devices or two-person transfers.
Where to Find Us
We'd love to show you around our community and show you just what makes us so special. We are located off of Highway 610 and Zane in Brooklyn Park. Nestled behind Prairie care, and across Zane from Hy-Vee.
Email Us
Our Address
5601 94th Avenue North
Brooklyn Park
,
MN
55443